Bespoke Door Quote Requests
Get A Quote For A Fully Bespoke Hardwood Door
Here you can use our door quote request form, allowing us to provide you with a detailed quote based on the details you provide.
Please note that lead times can vary greatly depending on the time of year you order. Standard lead times are between 4 to 6 weeks, with longer times during the winter season. We try our very best to get your order to you as soon as is possible.
Please fill out the form below and we will get in touch using your preferred contact method.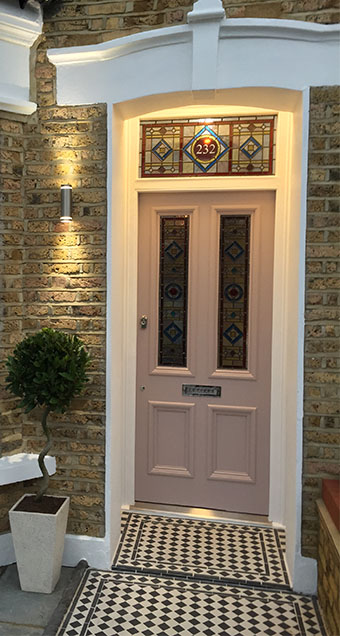 Fully Bespoke Hardwood Victorian To Edwardian Glazed Front Door
Sold with Polished Chrome door furniture and
Bespoke Stained Glass panels with a fanlight.
Fully Bespoke Hardwood Edwardian Etched Glass Four Panel Front Door
Sold with bespoke Etched Glass panels and
Chunky Beading. Primed ready for fitting.