Fully Bespoke Glass For Doors
Handmade to your exact specifications by skilled glassmakers.
---
Bespoke glass panels for doors
Would you like new glass panels for your door? Our glassmakers can create brand new designs, or re-create existing sources to your exact specifications and bring your front door back to life.
We specialise in designing and creating new and bespoke etched or stained glass panels for use within internal or external doors and surrounding frames. Our experts can also restore and repair original stained glass panels, depending on the level of damage.
Our glass panels meet all British standards and can be purchased with optional encapsulation (triple glazing). Encapsulation will reduce noise and prevent some heat loss. In addition we can also engrave your property number or name within our designs.
Please get in touch with us for a personalised quote and to discuss your requirements.
Glass designs for traditional English periods
We can create authentic Victorian to Edwardian period styles, as well as the popular 1930's, Art Deco and Art Nouveau styles. Choose from a vast array of traditional colour combinations and design styles to suit your period property.
Below you can view examples of etched glass and stained glass designs which we have created for our clients new or original doors. Have any design re-created for your door.
---
NEW FRONT DOOR AND GLASS Package
Get a package deal when buying one of our fully bespoke front doors together with our bespoke stained glass panels. Transform your properties entrance and wow your guests.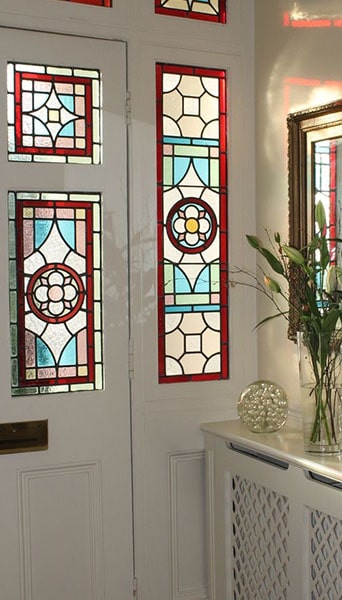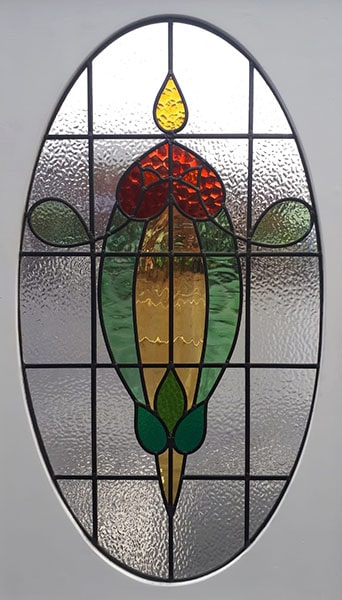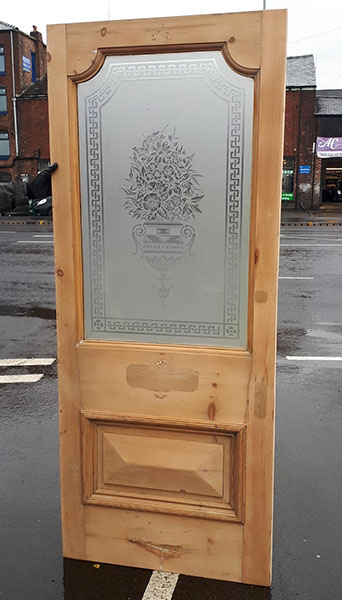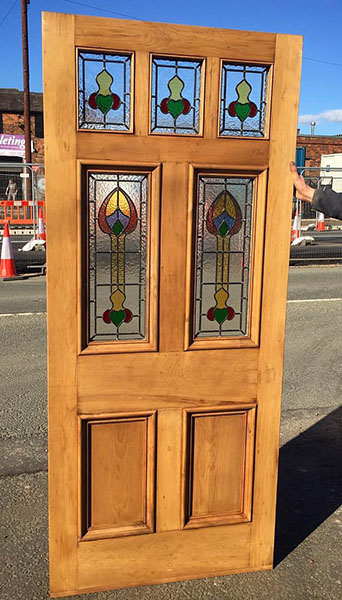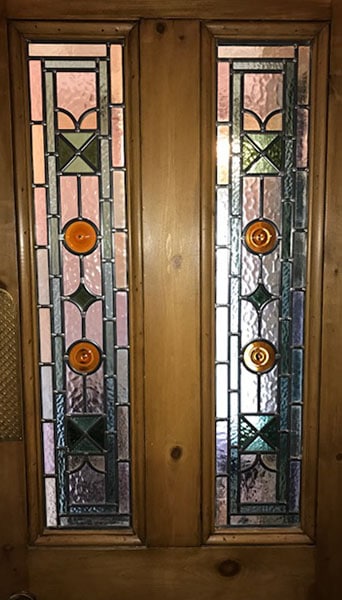 STAINED GLASS DESIGNS
Our large range of beautiful stained glass designs are available in a variety of contemporary and traditional styles.
Designs are priced based on their complexity. The more detailed they are the more work required to create them.
You can customise any of our designs as you see fit. Change any colour, shade or shape size and more.
Choose from our gallery of stained glass designs, or contact us to copy/create a new design to your specifications.
ETCHED GLASS DESIGNS
Our superb range of stunning etched glass designs are available in a variety of contemporary and traditional styles.
The etched glass effect is very elegant and is perfect for creating privacy with style.
Choose from our gallery of standard etched glass patterns, or contact us to have our designers produce something unique just for you.