Vintage Reclaimed Original Doors
Salvaged from traditional British homes around the UK.
---
RECLAIMED/Restored Original Doors
Would you like a fully restored original door for your property? Our experts can bring any of our reclaimed doors back to life, as well as those brought to our workshop in Manchester.
Original doors are generally more affordable than our new bespoke doors. However they are favoured for their aged aesthetic and unique structural designs.
Below you can view examples of original doors which we have fully restored for our clients.
Paint Stripped Reclaimed Doors
Our huge stock of reclaimed doors have been sourced from all over the United Kingdom, from traditional British period properties. We have then stripped them of all paint ready for additional restoration and repair work.
Add Bespoke Stained Glass Panels
We can also create traditional style stained glass panels for these doors. Browse the stunning range of designs which we have previously created for inspiration. Have any design re-created using your desired colours and sizes. Alternatively create a whole new design with us.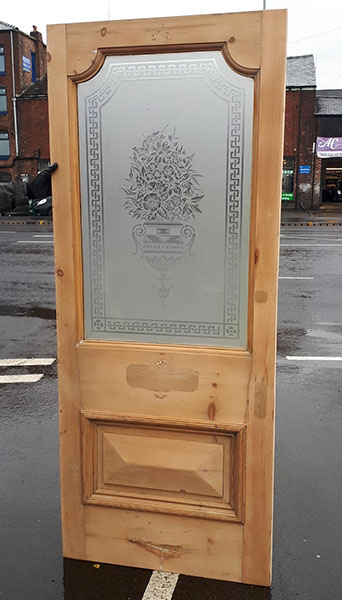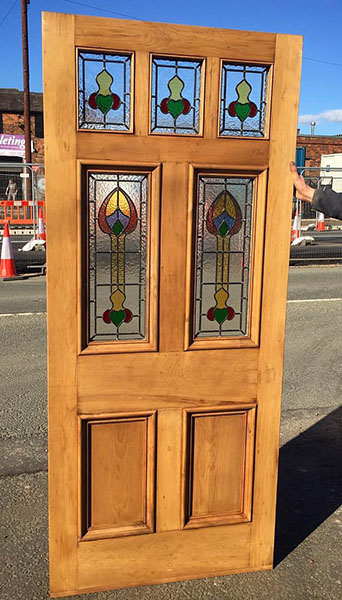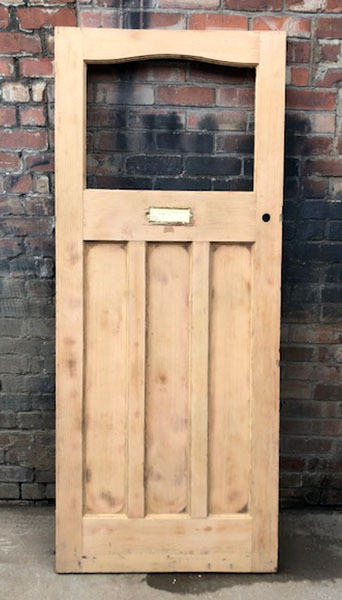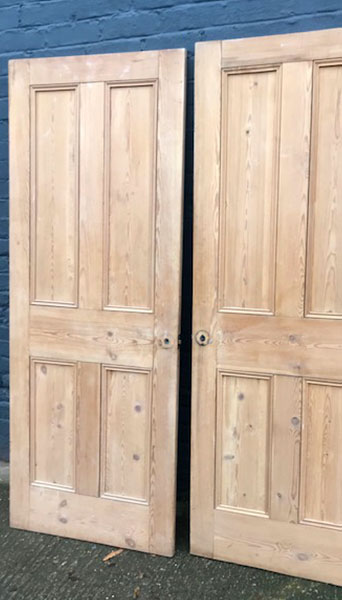 ORIGINAL DOOR RESTORATIONS
We have transformed hundreds of original doors over the years with our full restoration service. See our process below:
Step 1 – Paint Stripping
External doors are carefully hand-stripped of all their old paint while internal doors are usually chemically dipped. Door furniture is removed for this process with glass only being removed for dipping.
Step 2 – Repair Work
Our door experts will carry out any repair work which is required to be ready for re-fitting. This includes repair to any structural damage and openings. Attention is also given to any original moulding.
Step 3 – Size Alteration (optional)
We can alter the door to be slightly larger or smaller as required, only within structural tolerances.
Step 4 – Priming (optional)
We can prime your door so it is ready for a painted finish. We do not normally apply final top coats.
Step 5 – Shipping
We can deliver any restored door world-wide through trusted courier services. We also deliver ourselves locally around Manchester.
ADD Traditional Door Furniture
Finally, we also offer a large range of door furniture and hardware which is designed to suit both new and original doors.
You can choose from a wide array of finish options such as black, brass, chrome and nickel. Antique and Polished versions are often available as well.
We offer door hardware packages which includes everything a front door needs, such as a lock, letterplate, knob and knocker.